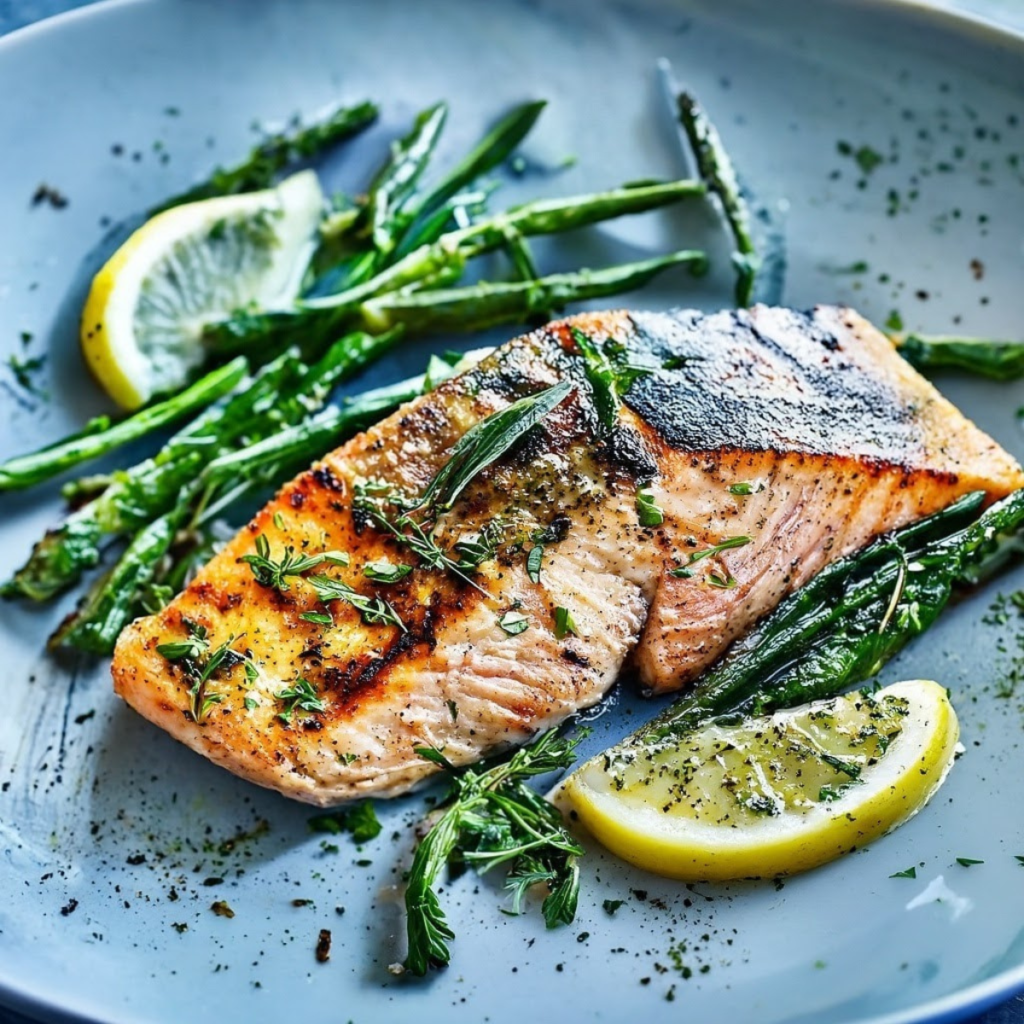 With a background in culinary arts and a passion for creating healthy yet delicious dishes, I present to you a Grilled Lemon Herb Salmon recipe that's perfect for both seafood lovers and those looking for a light and flavorful meal option. Trust my expertise to guide you through the art of grilling the perfect salmon.
Picture this: succulent salmon, kissed by the flames of the grill, infused with zesty lemon and aromatic herbs. Our Grilled Lemon Herb Salmon is not just a dish; it's a culinary celebration that will transport you to seaside bliss. Ready to savor the taste of summer? Let's get grilling!
As someone who believes in the power of simplicity and freshness, Grilled Lemon Herb Salmon has become a cornerstone in my kitchen. The marriage of lemon, herbs, and perfectly grilled salmon creates a dish that's not only delicious but also a celebration of health and flavor. Whether it's a weekend barbecue or a quick weeknight dinner, this recipe is a winner.
Primary Ingredients:
4 salmon fillets
2 lemons, sliced
2 tablespoons olive oil
2 cloves garlic, minced
1 tablespoon fresh dill, chopped
1 tablespoon fresh parsley, chopped
Salt and pepper to taste
Preparation Instructions:
Preheat the grill to medium-high heat.
In a bowl, mix olive oil, minced garlic, chopped dill, and parsley.
Brush the salmon fillets with the herb mixture and season with salt and pepper.
Place lemon slices on top of each fillet.
Grill the salmon for 4-5 minutes per side, or until cooked to your liking.
Serve with additional lemon wedges and a sprinkle of fresh herbs.
Nutrition Information:
(Per Serving) – Calories: 300 – Protein: 25g – Carbohydrates: 4g – Fat: 20g – Fiber: 1g
Conclusion:
Embrace the simplicity and elegance of Grilled Lemon Herb Salmon. This recipe not only delivers on flavor but also offers a healthy and light dining experience. Elevate your dinner table with this easy-to-make seafood delight.