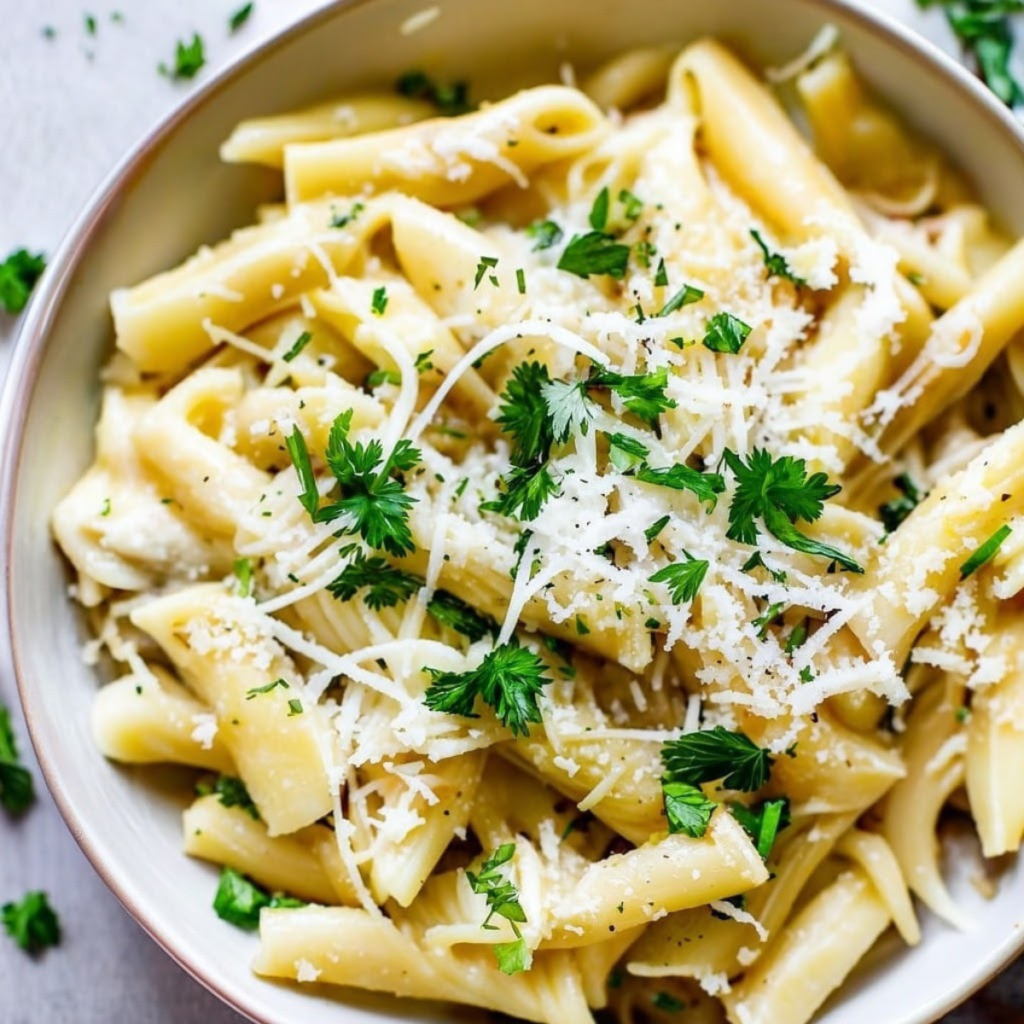 Unleash your inner chef with a pasta dish that combines the richness of cream, the boldness of garlic, and the savory notes of Parmesan. Dive into a bowl of comfort with our Creamy Garlic Parmesan Pasta that promises a symphony of flavors in every bite.
Creamy garlic-infused sauce enveloping al dente pasta, generously topped with grated Parmesan – this recipe is a delightful indulgence for pasta lovers.
Primary Ingredients:
8 oz fettuccine pasta
2 tablespoons butter
4 cloves garlic (minced)
1 cup heavy cream
1 cup grated Parmesan cheese
Salt and black pepper to taste
Fresh parsley (chopped, for garnish)
Preparation Instructions:
Cook the fettuccine pasta according to package instructions. Drain and set aside.
In a large skillet, melt butter over medium heat. Add minced garlic and sauté until fragrant.
Pour in the heavy cream, stirring continuously. Bring to a simmer.
Gradually add the grated Parmesan cheese, stirring until the sauce is smooth.
Season with salt and black pepper to taste.
Add the cooked pasta to the sauce, tossing until well-coated.
Garnish with fresh parsley and additional Parmesan before serving.
Nutrition Information: (per serving)
Calories: 500
Protein: 15g
Fat: 30g
Carbohydrates: 45g
Conclusion:
Creamy Garlic Parmesan Pasta is a luxurious yet simple dish that will satisfy your cravings for a comforting dinner.