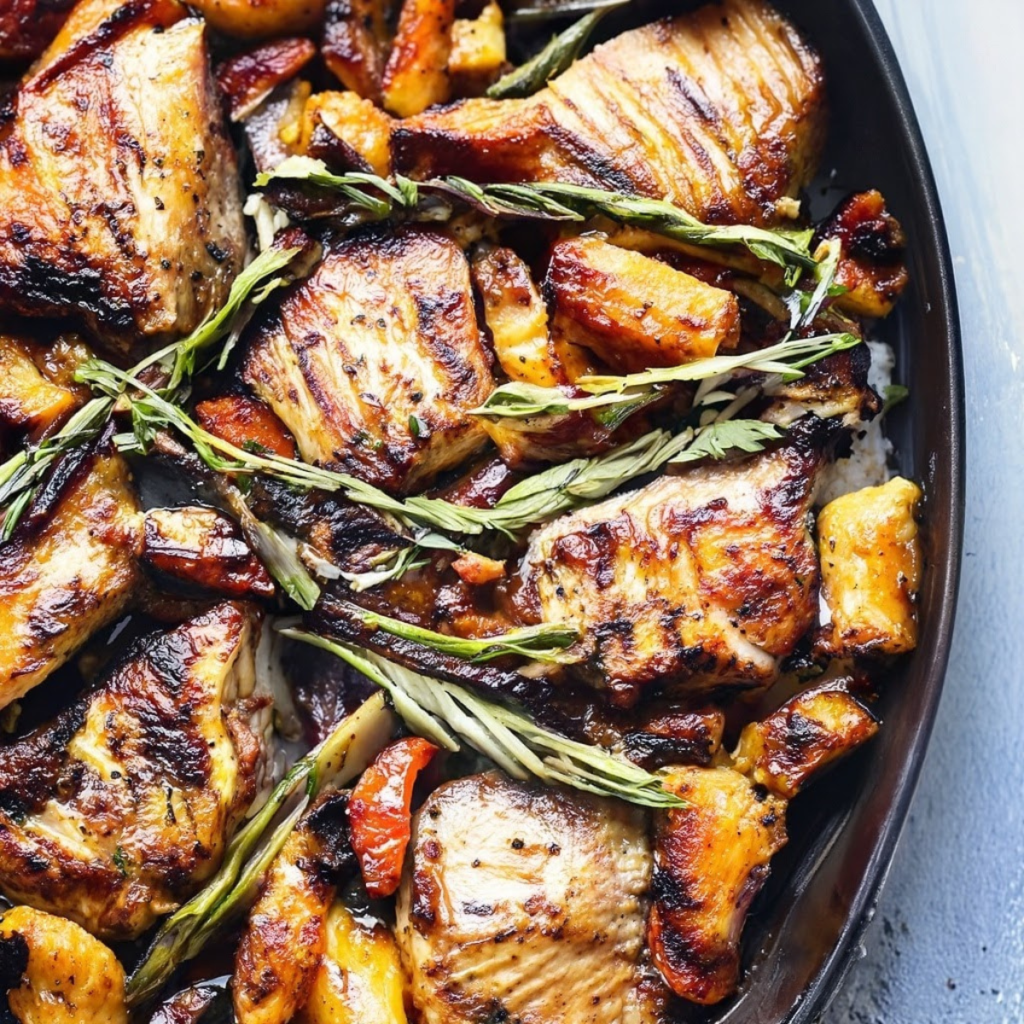 In the realm of easy and wholesome dinners, a one-pan chicken and vegetable bake reigns supreme. Simplify your dinner routine with this One-Pan Chicken and Vegetable Bake – minimal effort, maximum flavor.
Imagine a savory ensemble of tender chicken, roasted vegetables, and aromatic herbs, all baked to perfection on a single pan. That's the magic of this hassle-free recipe.
Primary Ingredients:
4 bone-in, skin-on chicken thighs
1 pound baby potatoes (halved)
1 cup baby carrots
1 cup broccoli florets
2 tablespoons olive oil
1 teaspoon dried thyme
1 teaspoon smoked paprika
Salt and black pepper to taste
Preparation Instructions:
Preheat the oven to 400°F (200°C).
In a large bowl, toss baby potatoes, baby carrots, and broccoli with olive oil, thyme, smoked paprika, salt, and pepper.
Place chicken thighs on the baking sheet, surrounded by the seasoned vegetables.
Bake for 35-40 minutes or until chicken is golden and vegetables are tender.
Serve hot, garnished with fresh herbs if desired.
Nutrition Information: (per serving)
Calories: 450
Protein: 25g
Fat: 20g
Carbohydrates: 40g
Conclusion:
The One-Pan Chicken and Vegetable Bake is a time-saving solution for a wholesome dinner without compromising on taste.