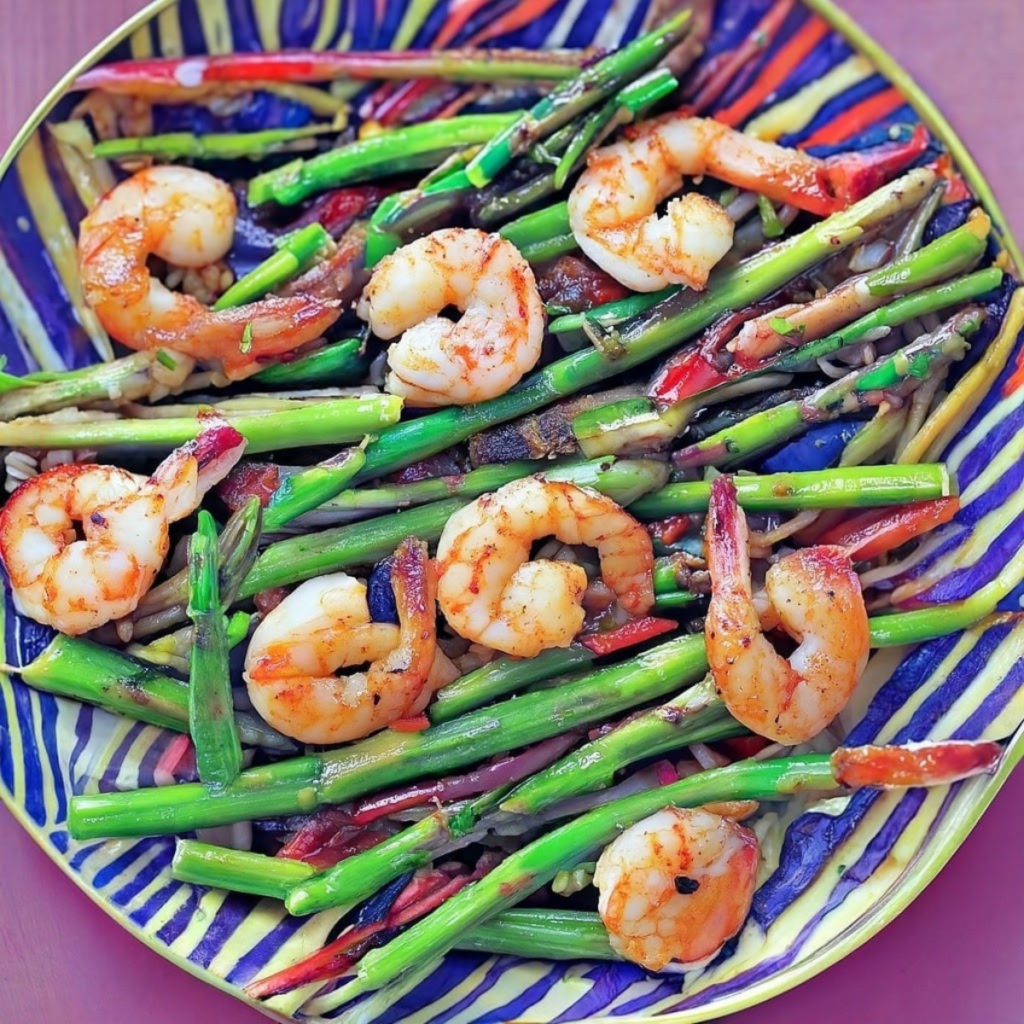 Unleash the wok warrior within you with this speedy and mouthwatering shrimp and asparagus stir-fry. Elevate your weeknight dinner with the vibrant colors and bold flavors of our Shrimp and Asparagus Stir-Fry.
Succulent shrimp, crisp asparagus, and a symphony of Asian-inspired flavors come together in this quick stir-fry, making it an ideal choice for busy evenings.
Primary Ingredients:
1 pound large shrimp (peeled and deveined)
1 bunch asparagus (trimmed and cut into bite-sized pieces)
2 tablespoons soy sauce
1 tablespoon oyster sauce
1 tablespoon hoisin sauce
2 cloves garlic (minced)
1 tablespoon ginger (grated)
2 tablespoons vegetable oil
Sesame seeds and green onions for garnish
Preparation Instructions:
In a bowl, mix soy sauce, oyster sauce, and hoisin sauce to create the stir-fry sauce.
Heat vegetable oil in a wok or large skillet over high heat.
Add shrimp, garlic, and ginger, stir-frying until shrimp turn pink.
Add asparagus to the wok and continue to stir-fry for 3-4 minutes.
Pour the stir-fry sauce over the shrimp and asparagus, tossing to coat evenly.
Cook for an additional 2-3 minutes until the sauce thickens.
Garnish with sesame seeds and chopped green onions before serving.
Nutrition Information: (per serving)
Calories: 250
Protein: 25g
Fat: 10g
Carbohydrates: 15g
Conclusion:
Shrimp and Asparagus Stir-Fry is a delightful combination of quick cooking and bold flavors, making it a perfect choice for a speedy yet satisfying dinner.