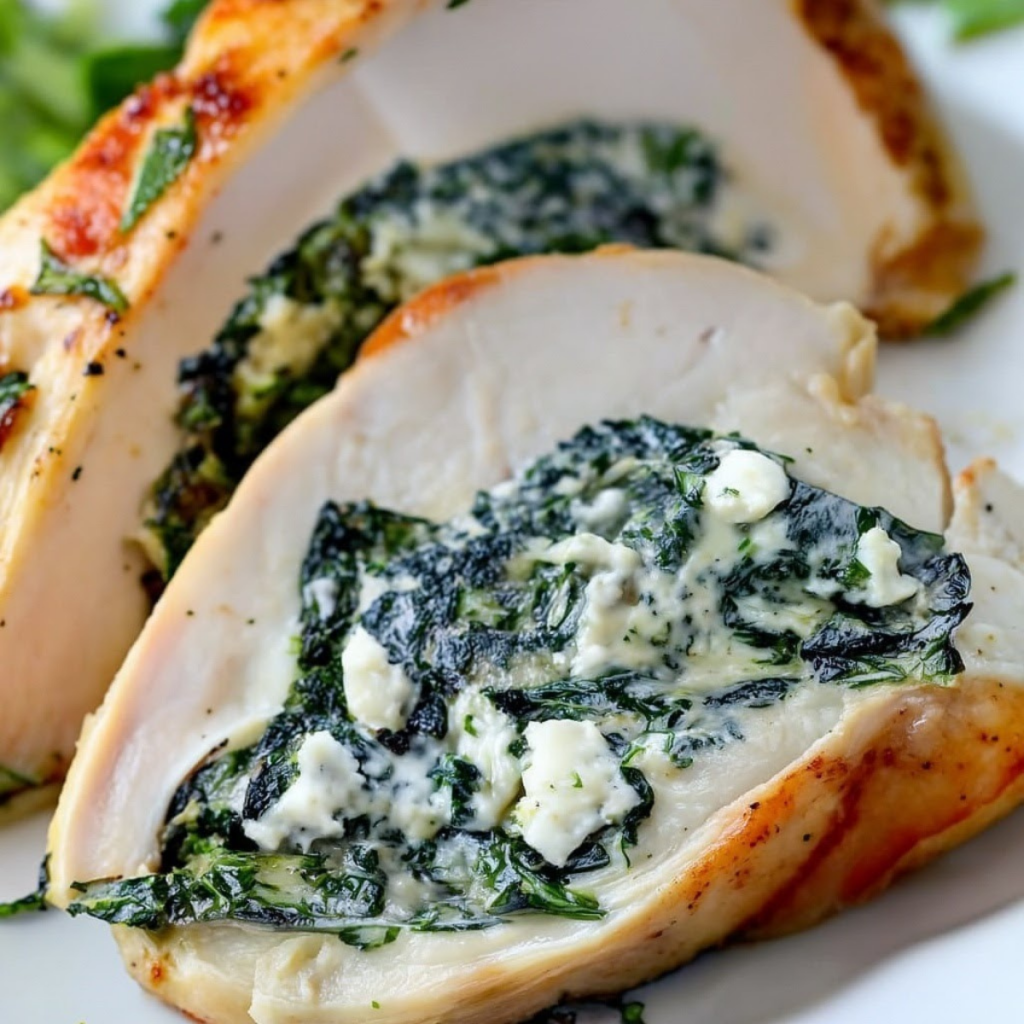 Elevate your dinner experience with this sophisticated yet easy-to-make spinach and feta stuffed chicken breast. Impress your guests or indulge in a gourmet dinner for one with our Elegant Spinach and Feta Stuffed Chicken Breast.
Juicy chicken breasts, stuffed with a savory blend of spinach and feta, create a dish that's not only visually appealing but also bursting with delightful flavors.
Primary Ingredients:
4 boneless, skinless chicken breasts
2 cups fresh spinach (chopped)
1 cup feta cheese (crumbled)
2 cloves garlic (minced)
1 tablespoon olive oil
1 teaspoon dried oregano
Salt and black pepper to taste
Toothpicks or kitchen twine
Preparation Instructions:
Preheat the oven to 375°F (190°C).
In a skillet, sauté chopped spinach and minced garlic in olive oil until wilted.
Remove the skillet from heat and stir in crumbled feta, oregano, salt, and black pepper.
Butterfly each chicken breast and stuff with the spinach and feta mixture.
Secure the chicken breasts with toothpicks or kitchen twine.
Place the stuffed chicken breasts in a baking dish and bake for 25-30 minutes or until chicken is cooked through.
Remove toothpicks or twine before serving.
Nutrition Information: (per serving)
Calories: 350
Protein: 30g
Fat: 18g
Carbohydrates: 5g
Conclusion:
Spinach and Feta Stuffed Chicken Breast is a gourmet delight that's surprisingly simple to prepare, making it a perfect choice for a special dinner.